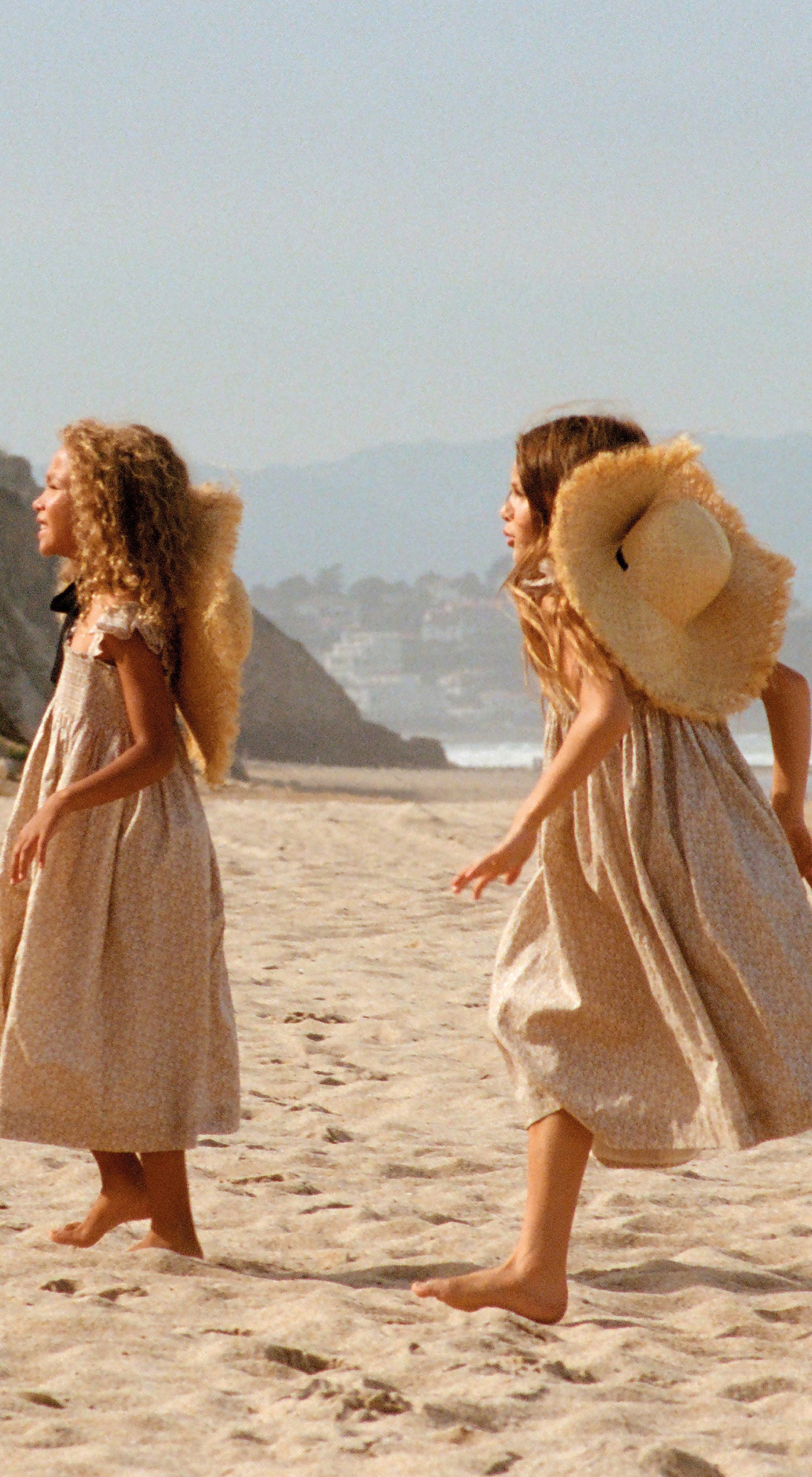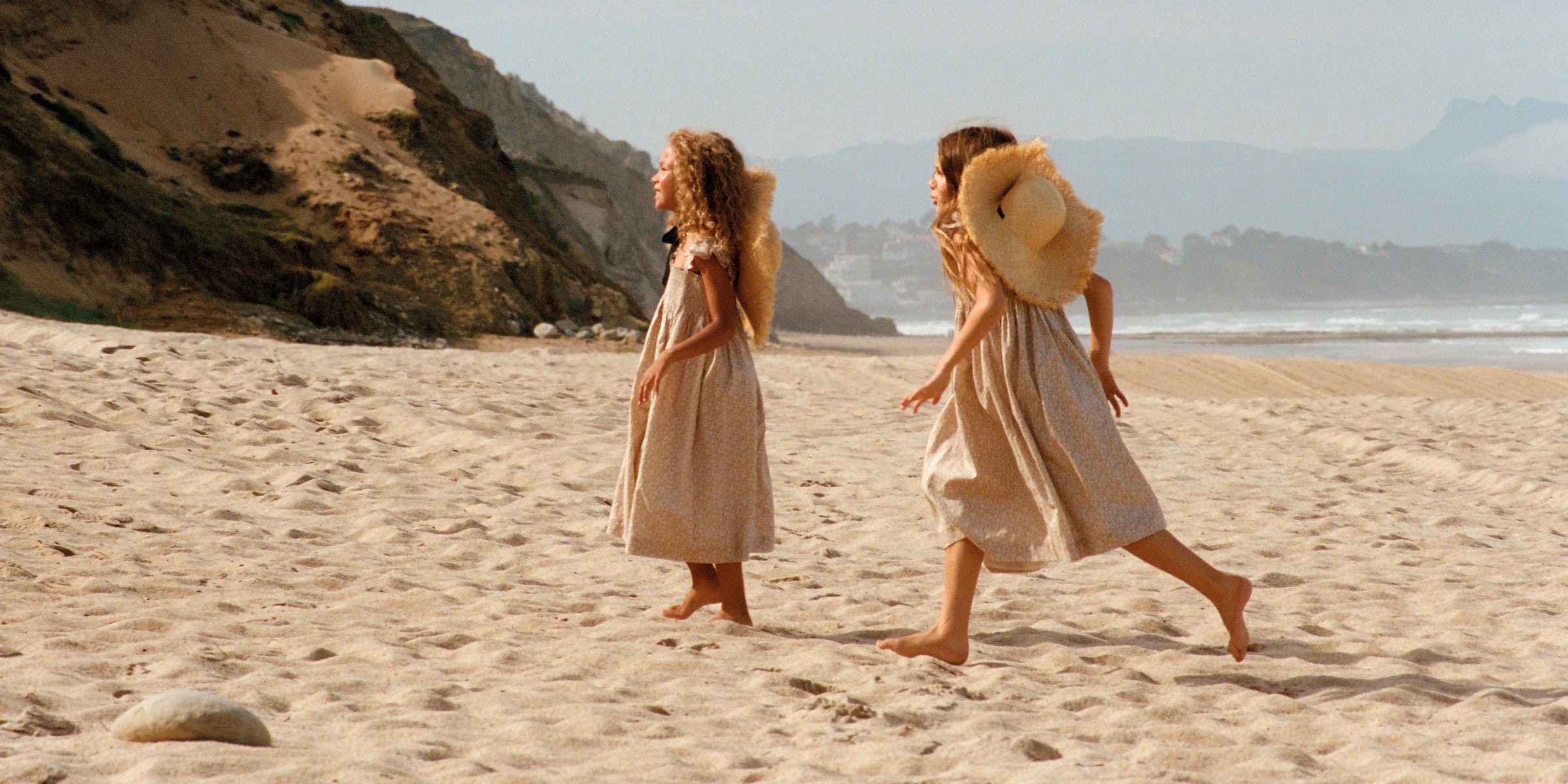 Summer collection 2022
---
The Basque Coast
Modernity, comfort and elegance are the keywords of the new Spring Summer 202 Collection. This season, joy and softness are the order of the day thanks to subtle colors and refined details. From the sea, between a Mediterranean stopover and surfing the Atlantic, to the countryside, between a family luncheon and chic gardening, this collection is a long-lasting one, in keeping with Bonpoint's artisanal values of excellence and quality. During the early days of Spring, there is a stopover on the very chic Basque coast where great classics such as the beige trench coat are revisited. To answer the call of the sea, a maritime universe and primary colors on the one hand and retro beach silhouettes on the other are on the agenda. Surfer dresses with multi-colored stripes, flared jeans, short overalls, tee-shirts with a dip dye heritage logo—here the tenderly regressive world of the Fifties is riding the waves.
---
Lunch in the Grass
An excursion in Provence features a wardrobe as comfortable as it is delicate. The floral blouse is combined with a khaki beige chasuble dress and Hunter boots, a pristine white dress with English embroideries is presented with golden clogs while our pink Liberty print is enhanced by bright poppy red smocks.
---
Exotic Chic
Those in search of exoticism can head to Africa where the looks mix animal notes, striped knitwear, and colorful checked dresses. Golden complexions are in harmony with the arid atmosphere of the destination. Beige printed top, ecru lamé ensemble, terracotta embroidered dress: the tone-on-tone effect is the name of this exotic fashion game.