---
Bonpoint Newborn Collection
The miracle of birth holds a precious and unique place at the heart of the Bonpoint universe.
Whether it's the preparation of baby's layette or a birth gift, the magic begins with these first soft
wardrobe pieces that evoke our primal emotions and create an enduring bond between a newborn and the House of Bonpoint.
---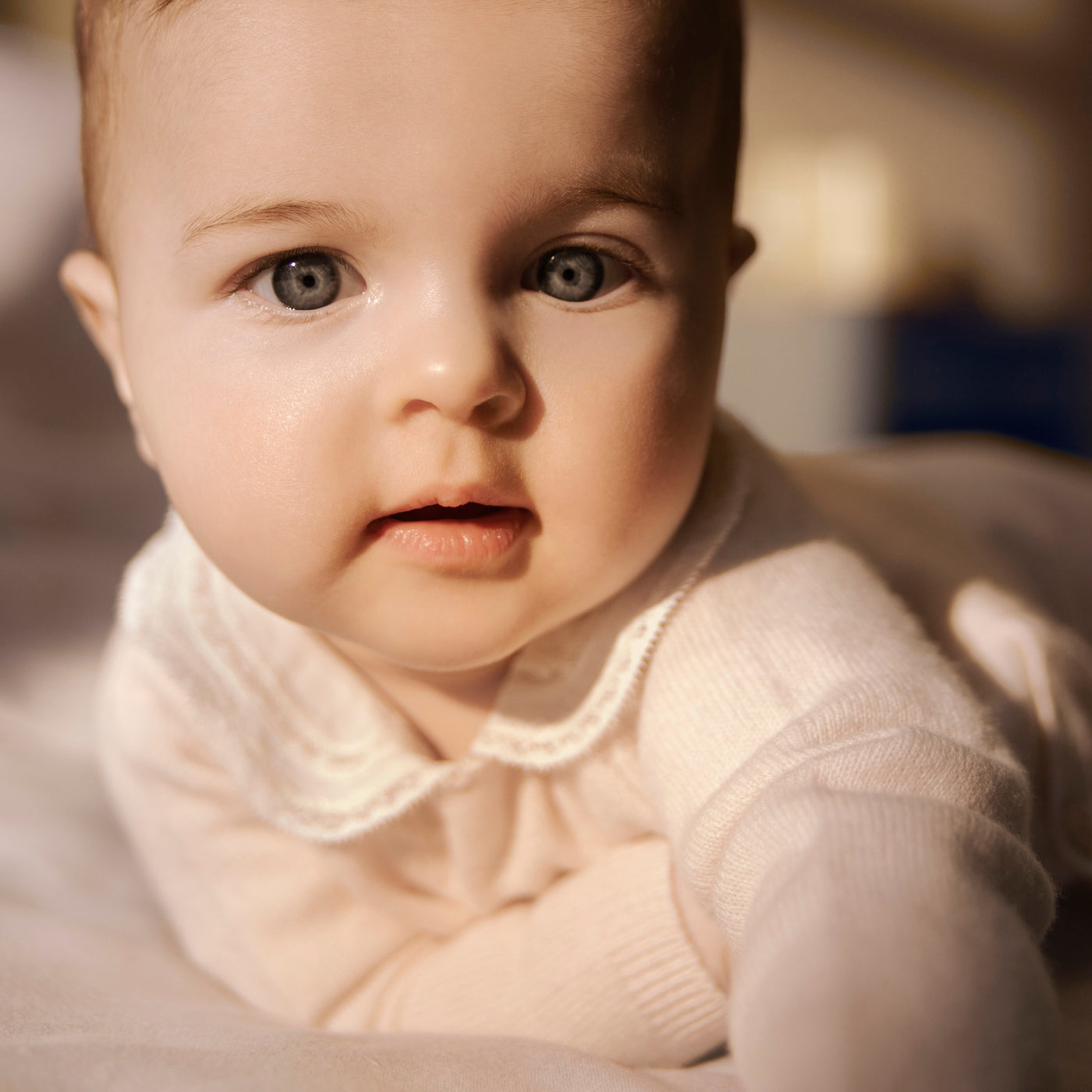 A true embodiment of
Bonpoint's spirit and values, each piece is recognizable by the exceptional quality of the materials and the refined details and finishes.
Milk white, the main color theme featured in our newborn collection, represents the innocence, purity, and tenderness of childhood.
Cashmere, our signature material, will caress your baby like a second skin; cardigans, leggings, booties, jersey-knit or garter-knit sets, jumpsuits, and rompers will charm you with their delicate softness and iconic colors such as light heather gray, milk white.
---
Our emblematic and cozy milk white cashmere blanket, hand-embroidered with the "heritage"
logo, will wrap your newborn in infinite softness during his or her first slumbers.
---
Designed as keepsakes to be passed on from family to family, our classic pieces in the Bonpoint newborn collection celebrate timelessness.